Nº 1 / 2012 - enero/marzo
Financiación islámica y capital riesgo.
Alfredo Cabellos
Uría Menéndez
Guillermo Canalejo
Uría Menéndez
Abstract:
The authors tackle, from a Spanish law perspective, the main features of Shari à (or Islamic law) governed private equity. Private equity undergoes today and enviable growth, taking advantage of the main principles underpinning the so-called Islamic finance among which, and for the purpose of this article, we should stress the link of any transaction with real economic activities and a fair distribution of benefits and losses.
Keywords: Venture capital, islamic financing, Shari`a (islámic law)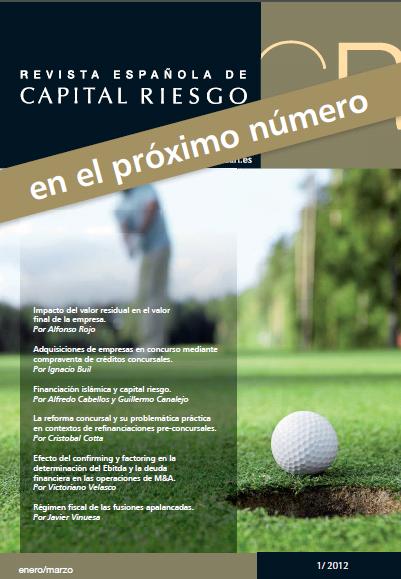 DIRECCIÓN REVISTA ESPAÑOLA DE CAPITAL RIESGO
Prof. Dr. D. Rafael Marimón
Catedrático de Derecho Mercantil
Universidad de Valencia
DIRECCIÓN BOLETÍN DE ACTUALIDAD DEL MERCADO ESPAÑOL DE CAPITAL RIESGO
Sr. D. Miguel Recondo
Instituto de Capital Riesgo (INCARI)