Nº 2+3 / 2022 - abril-septiembre
(The role of ENISA in the framework of the new Start-up Law)
Jordi García Brustenga*
ENISA
Abstract:
The Start-up Law appears opportunely in Spain, where the entrepreneurial phenomenon has grown recently. Even so, its support context has developed in a somewhat confused and messy way. Therefore, a structural impulse and ordering
of its ecosystem was required, differentiated from the innovation system.
The law institutionalizes in a pioneering way a new concept, the Start-up. For this, it is convenient to reinforce the coordination of public and private policies and to have
public reference agencies. It makes sense that Enisa is one of them, a key one, due to the experience generated by its loans. Of course, with structure and sufficient
resources.
Keywords: Startups, Entrepreneurial Ecosystem, Innovative entrepreneurship, Regulation.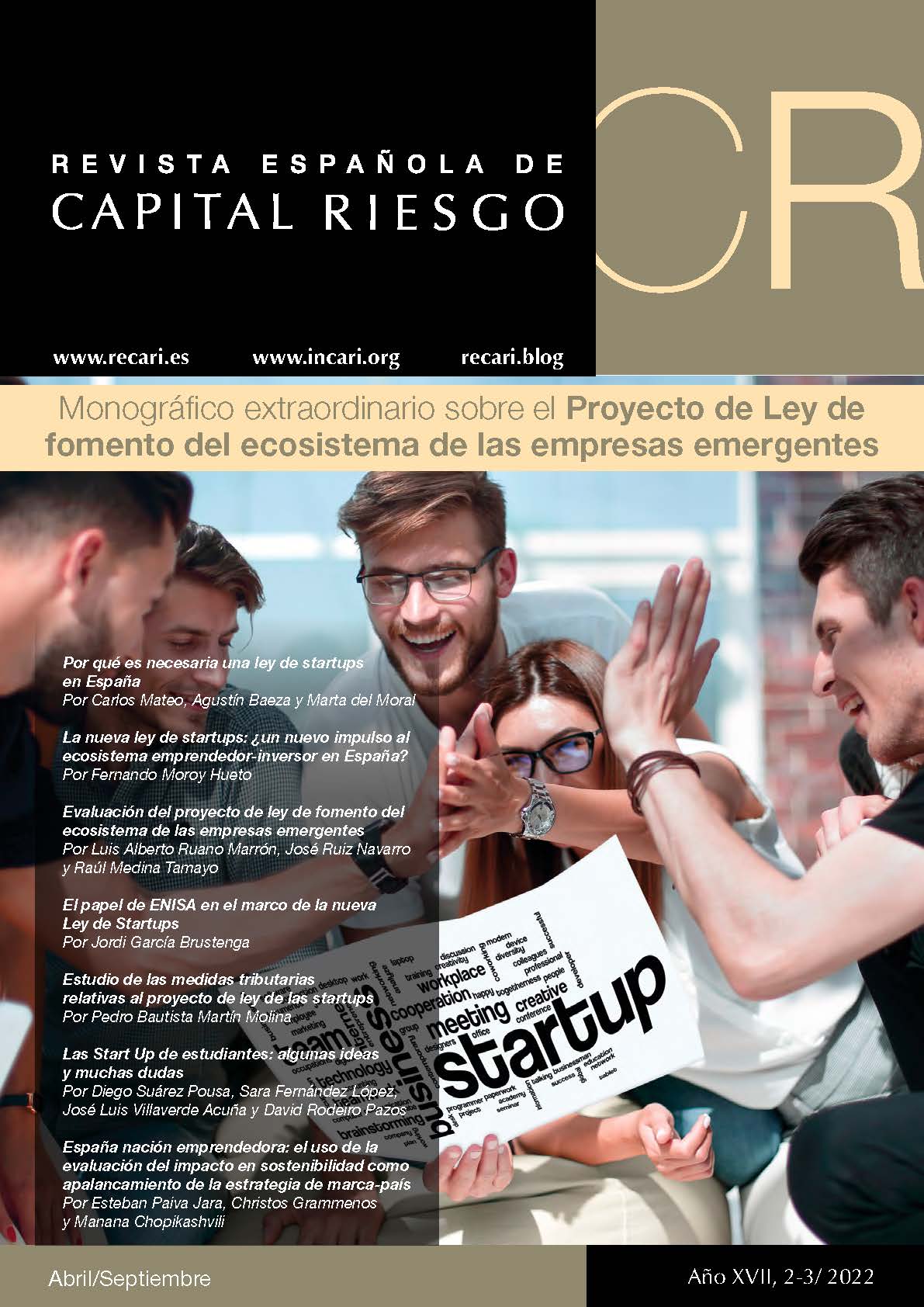 DIRECCIÓN REVISTA ESPAÑOLA DE CAPITAL RIESGO
Prof. Dr. D. Rafael Marimón
Catedrático de Derecho Mercantil
Universidad de Valencia
DIRECCIÓN BOLETÍN DE ACTUALIDAD DEL MERCADO ESPAÑOL DE CAPITAL RIESGO
Sr. D. Miguel Recondo
Instituto de Capital Riesgo (INCARI)