Nº 4 / 2021 - octubre-diciembre
(Private equity firms and related-party transactions)
Nuria Latorre Chiner
Universitat de Valencia
Abstract:
The participation of private equity & venture capital firms in the decision-making processes of target companies becomes a related-party transactions issue when two companies in which the same venture capital firm has an interest enter into a contract with each other and this contract is predicated on the significant influence and position that the venture capital firm has in their respective decision-making bodies.
This paper will focus on providing detailed knowledge on the regulatory framework applicable to related-party transactions, as transactions that imply a conflict of interest and require the parties involved in the decision-making processes to observe certain
duties of loyalty.
Keywords: related-party transactions, director, significant shareholder, proprietary director, conflicts of interests, duty of abstention, intragroup transactions.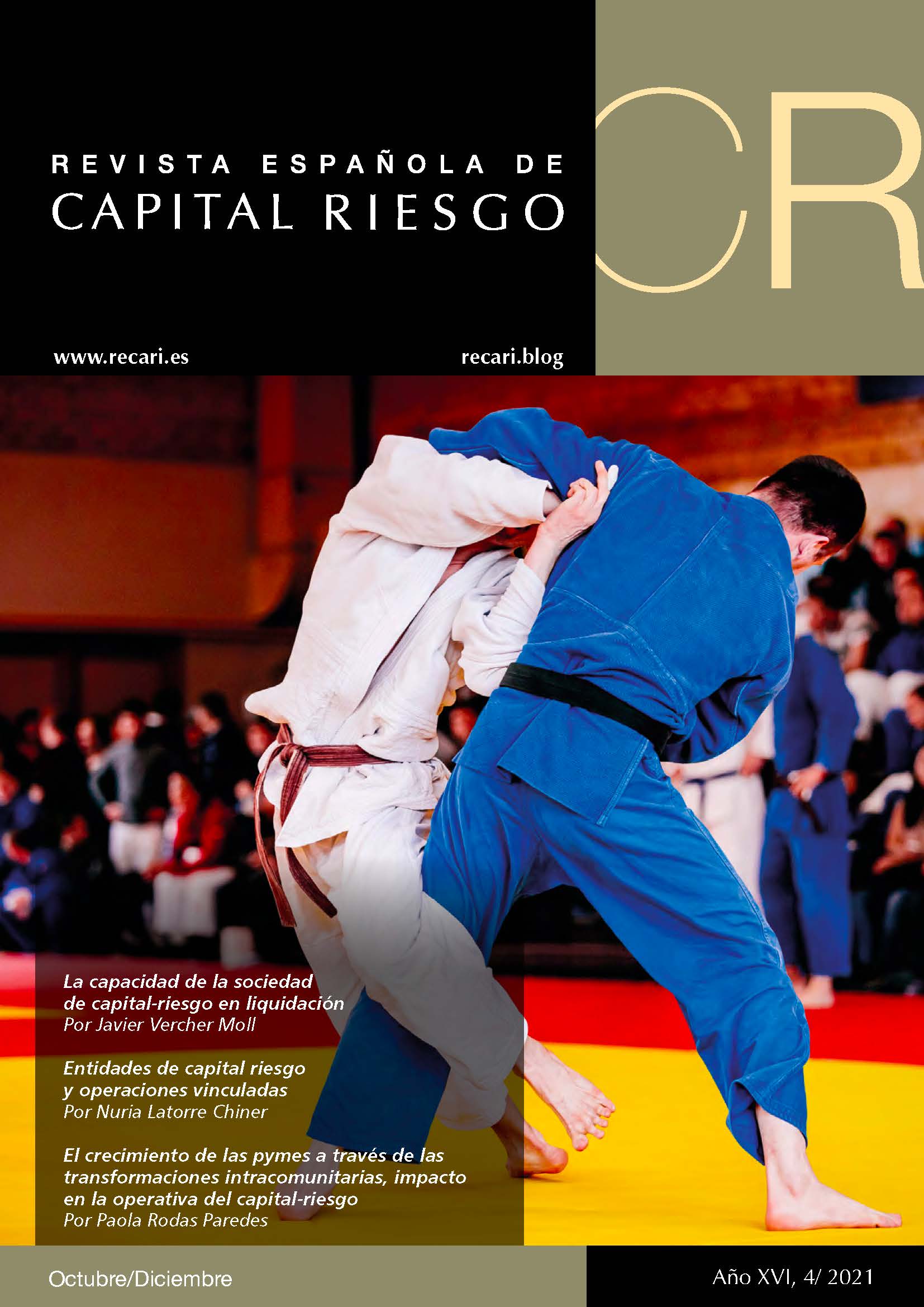 DIRECCIÓN REVISTA ESPAÑOLA DE CAPITAL RIESGO
Prof. Dr. D. Rafael Marimón
Catedrático de Derecho Mercantil
Universidad de Valencia
DIRECCIÓN BOLETÍN DE ACTUALIDAD DEL MERCADO ESPAÑOL DE CAPITAL RIESGO
Sr. D. Miguel Recondo
Instituto de Capital Riesgo (INCARI)