Nº 4 / 2019 - octubre-diciembre
Distress debt and NPLs. Sale and purchase agreement of non-performing credit portfolio.
José María Gil-Robles
J&A Garrigues, S.L.P
Abstract:
This article aims to explain how the processes of acquisition of distress debt portfolios are in practice, understanding for distress both non-performing credits and the real estate assets acquired in forced execution processes.
This is intended to indicate which are the main risks and legal issues that characterize these operations.
Keywords: Debt, Distres, NPLs, REO, Purchase.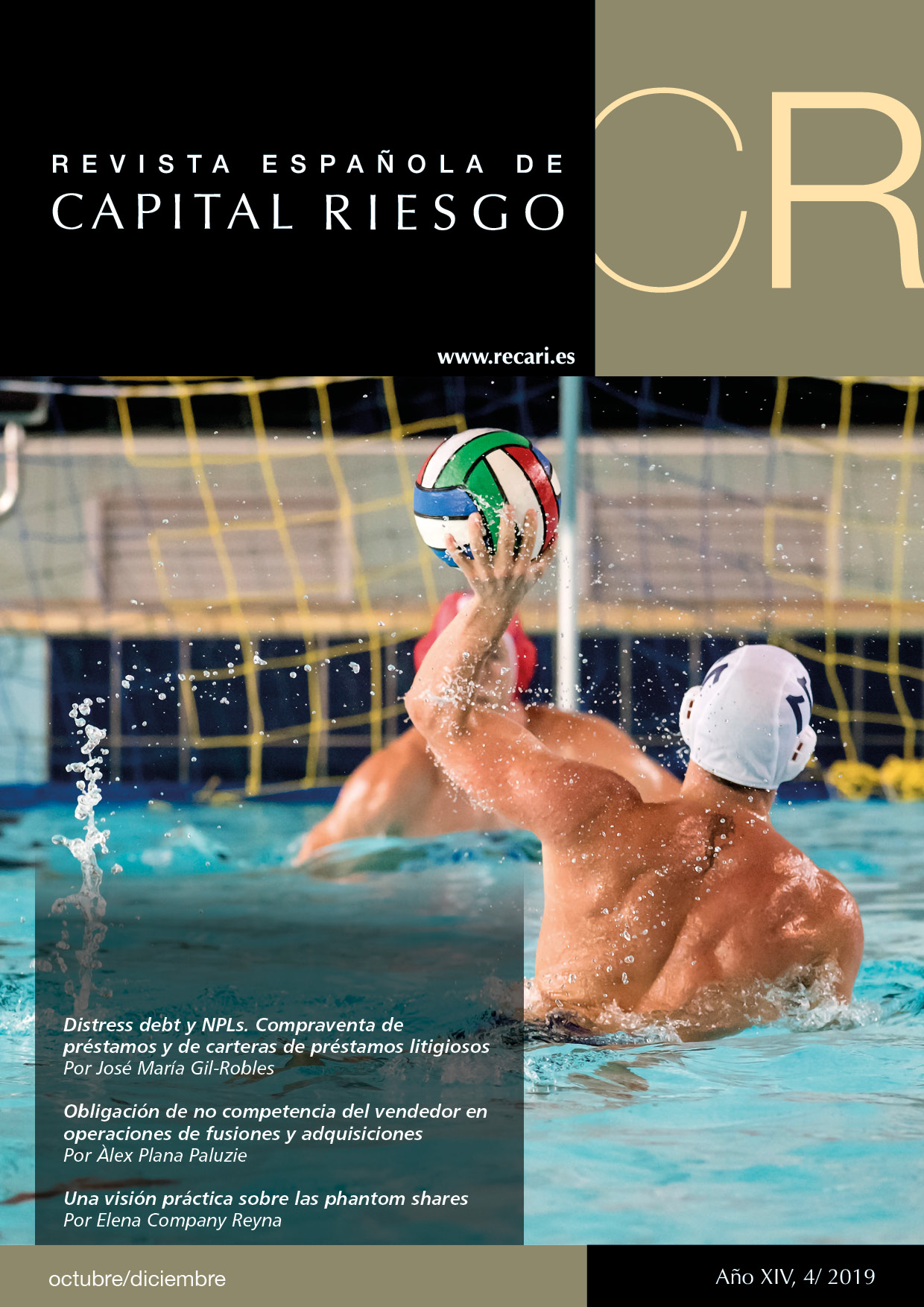 DIRECCIÓN REVISTA ESPAÑOLA DE CAPITAL RIESGO
Prof. Dr. D. Rafael Marimón
Catedrático de Derecho Mercantil
Universidad de Valencia
DIRECCIÓN BOLETÍN DE ACTUALIDAD DEL MERCADO ESPAÑOL DE CAPITAL RIESGO
Sr. D. Miguel Recondo
Instituto de Capital Riesgo (INCARI)