Nº 3 / 2016 - julio - septiembre
The new era of representations and warranties insurance policies in M&A transactions
Carmen Reyna
Perez-Llorca Abogados
Paula de Biase
Perez-Llorca Abogados
Fátima Núñez
Perez-Llorca Abogados
Abstract:
Representations and warranties insurance policies are increasingly more common in M&A deals in Spain. However, many players are still unfamiliar with them. Moreover, others ignore the advantages that the subscription of this sort of insurance entails or they even consider that they hinder transactions instead of making them smoother.

This article outlines the principal features of these policies, when and how they are used as well as the advantages and potential disadvantages of their use. The purpose of this article is to familiarize the reader with representations and warranties insurance policies and providing him with the keys to consider these policies as a real option when negotiating an M&A transaction.
Keywords: R&W insurance, buyer-side policy, seller-side policy.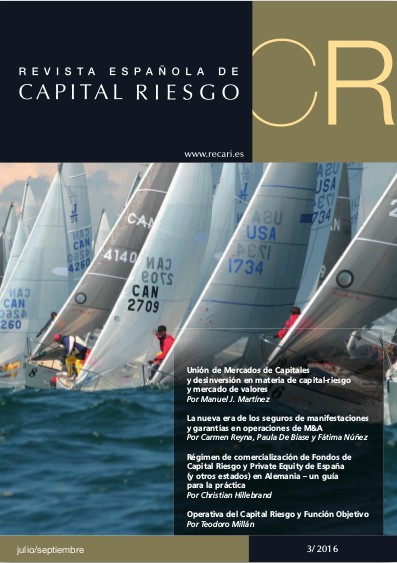 DIRECCIÓN REVISTA ESPAÑOLA DE CAPITAL RIESGO
Prof. Dr. D. Rafael Marimón
Catedrático de Derecho Mercantil
Universidad de Valencia
DIRECCIÓN BOLETÍN DE ACTUALIDAD DEL MERCADO ESPAÑOL DE CAPITAL RIESGO
Sr. D. Miguel Recondo
Instituto de Capital Riesgo (INCARI)