Nº 3 / 2012 - julio/septiembre
La cesión global como mecanismo para la venta de empresas.
Jose María Rojí
Ernst & Young Abogados
Abstract:
When The Structural Modifications Act was approved in 2009, the global assignment of assets and liabilities was called to be, according to the will of the legislator, a new instrument for the sale and purchase of companies. Three years later, this objective has not been achieved. This article analyzes the main difficulties that this institution raises, as it is regulated, to be an accurate option for selling companies. Special attention is given to the liabilities' regime, the creditors' opposition right, and the complex process established as a consequence of the transaction being considered as a structural modification. Some contractual provisions to mitigate certain of its negative effects are suggested.
Keywords: Structural Modifications; global assignment of assets and liabilities; purchase or sale of companies and company shares; creditors opposition right; liabilities; bank restructuring; public sector rati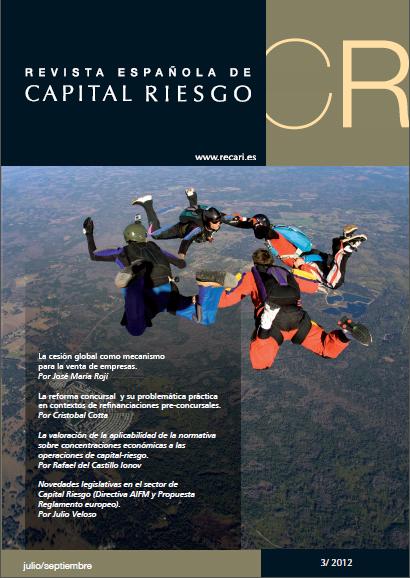 DIRECCIÓN REVISTA ESPAÑOLA DE CAPITAL RIESGO
Prof. Dr. D. Rafael Marimón
Catedrático de Derecho Mercantil
Universidad de Valencia
DIRECCIÓN BOLETÍN DE ACTUALIDAD DEL MERCADO ESPAÑOL DE CAPITAL RIESGO
Sr. D. Miguel Recondo
Instituto de Capital Riesgo (INCARI)