Nº 2 / 2012 - abril/junio
Negotiating Europe's LBO debt mountain.
Linklaters LLP Linklaters LLP
Linklaters LLP
Abstract:
More than $550bn of European leveraged buy-out loans are due to mature between now and 2016. Countries perceived to be the least strong are affected the most, while the UK, France and Germany have the largest requirements. The biggest need from a sector perspective is in telecoms, retail, healthcare, chemicals and construction, although these are by no means the only hot spots. Given the economic impact of seismic market changes and increased government intervention, what are the options for refinancing this wall of debt?
The Linklaters report Off piste. Negotiating Europe's LBO debt mountain gives you more detail.
Keywords: Refinancing, Restructuring, Insolvency, Wall of debt, LBO debt, LBO loans, Private equity, High yield, CLO.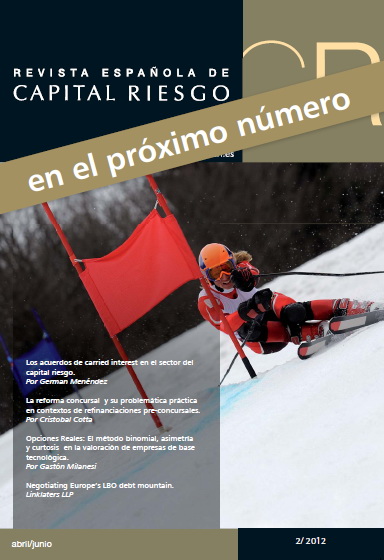 DIRECCIÓN REVISTA ESPAÑOLA DE CAPITAL RIESGO
Prof. Dr. D. Rafael Marimón
Catedrático de Derecho Mercantil
Universidad de Valencia
DIRECCIÓN BOLETÍN DE ACTUALIDAD DEL MERCADO ESPAÑOL DE CAPITAL RIESGO
Sr. D. Miguel Recondo
Instituto de Capital Riesgo (INCARI)